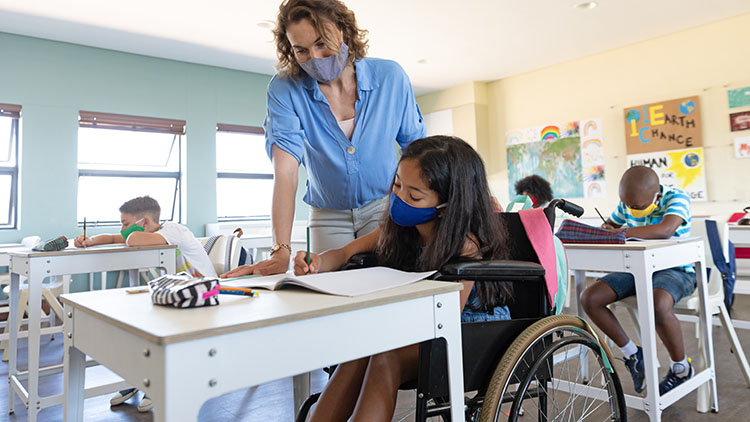 In the last year, students learned in many different places! Some learned remotely, while others were in their school buildings for all or part of the time. As we go back to school this fall, how might school be different? What might you think about as you head back to school?
Many schools are requiring that students and teachers wear masks. Masks can help keep us safe from the spread of virus, but they may make it more difficult to communicate and to share your feelings. Be sure to ask questions if you aren't sure what you heard. Understand that it might be more difficult for others to hear you too.
Be sure to pace yourself! If you've been learning from home, it might feel tiring to go back to school. You will have a longer day, and you will also want to see all your friends. Be sure to build in some study breaks and some downtime to rest.
It might feel stressful to go back to school if you've been learning from home all or some of the time. What might you do to handle stress?
Get plenty of sleep and limit screen time, especially before you go to sleep.
Physical activity is a great stress reliever, so find some time to exercise every day.
Talk about stressful situations with a trusted adult. They can help put things in perspective and to find solutions.
Be sure to make some time for quiet and for fun. Getting outside is another way to relieve stress.
Some people feel less stress when they write. Instead of focusing on writing about your stress, try writing about things that you're proud of or things you're grateful for.
What Do You Think? A friend is nervous about school this fall. What advice will you give them?
Photo Credit: wavebreakmedia/Shutterstock