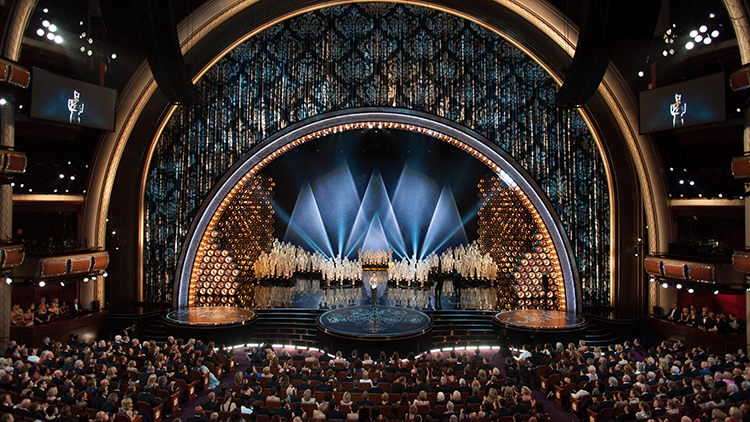 On February 24, people around the world will turn on the television to watch the Academy Awards. They'll get to see their favorite stars and movies compete for the precious Oscar statuettes. They might also get to see movie stars and others who make movies protest issues that they believe represent social or political injustices.
So, what do people protest at the Academy Awards and how do they protest? Over the years, people have used the event to protest wars, political injustices, and social inequalities. Some people wear colored ribbons on their clothes to draw attention to an important cause. Some people boycott the Awards. Sometimes Academy Award winners use their acceptance speech to address an issue.
In recent years, protesters at the Academy Awards have called attention to a lack of diversity in the film industry. They want to see more opportunities for people of color and women in all aspects of the movie-making process, including acting, writing, directing, and producing. Since movies are an important part of our culture, people who protest hope that by addressing the lack of diversity in the film industry, we can also address this problem throughout society.
In 2016, several stars boycotted the Academy Awards to protest the lack of minorities working in the film industry. They used social media to draw attention to their boycott. People noticed and worked to address the issue. In 2018, Frances McDormand won the Best Actress award. In her speech she called for equal opportunities for women in the film industry. Watch to see if these, or other issues, are addressed in this year's Oscars.
Some people believe the Academy Awards is a good opportunity to bring attention to important issues. Others disagree. They believe the Awards should be an opportunity to honor the achievements of people who make movies. Since the show is so popular, people will continue to try to bring attention to issues they believe need to be addressed to make the world a better place.
What Do You Think? Is there an issue that you think people need to know about? What is the issue and how would you make people aware of it?
Photo Credit: Pool/Aaron Poole/Alamy Stock Photo