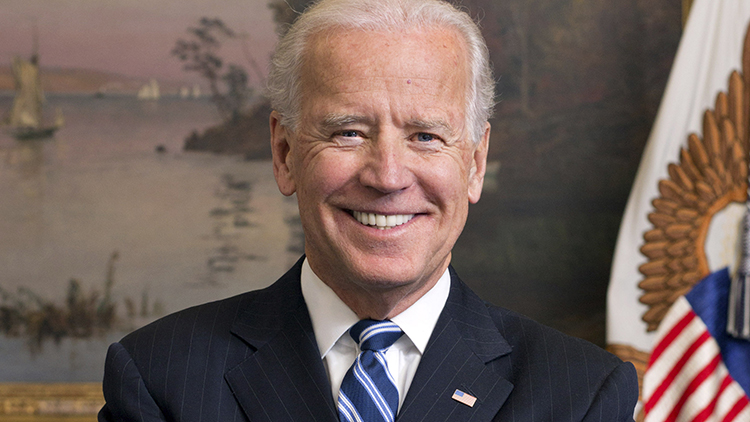 UPDATE: Joe Biden will be the next President of the United States. Kamala Harris will be the next Vice President of the United States. More people voted in this election than any other in American history. After a week of counting votes, all major news organizations have determined that Joe Biden has won.
Some states have not finished counting votes. In some states, the election was close enough that there will be recounts. President Donald Trump has refused to concede [publicly tell people that he has lost] the election. However, people who have counted the vote returns and added up the total votes have determined that there is no way that Trump can make up the votes. Next, votes from each state will be certified and electors from the states will officially make Joe Biden the president-elect. Then he will be inaugurated, or officially become president, on January 20, 2021.
Donald Trump and Joe Biden are the two major candidates running for President of the United States. Election Day is November 3rd.
A few weeks ago, the candidates had their last debate. They spoke about how they would handle important issues, such as climate change, the economy, health care, and racism. Each candidate made a final statement about leadership. They addressed the American people to help them decide how to vote.
Actually, 50 million Americans had already cast their ballots before the final debate. Why have so many people voted early this year? Some voters mailed in their ballots because they were concerned about COVID. Others voted in person early, socially distancing as they waited to cast their votes. People want to be sure their votes count.
Some states count their votes as soon as they come in. Other states wait for Election Day to count the votes. The public does not see the results before Election Day. But with so many mail-in ballots to count, people may have to wait until after Election Day to learn the results of the election.
Only eight states believe that they will have most of the votes counted the day after the Election. Other states allow ballots to arrive by mail after Election Day. That means that the results will depend on when voters get their ballots sent in. With so many mail-in ballots taking longer to count, we might see an Election Week instead of an Election Day.
What Do You Think? Talk to someone in your family about voting. Did they vote by mail? Did they vote early? Are they going to vote on Election Day? What helped them make their decision?
Photo Credit: Official White House photo by David Lienemann. Library of Congress Prints and Photographs Division [LC-DIG-ppbd-00605]