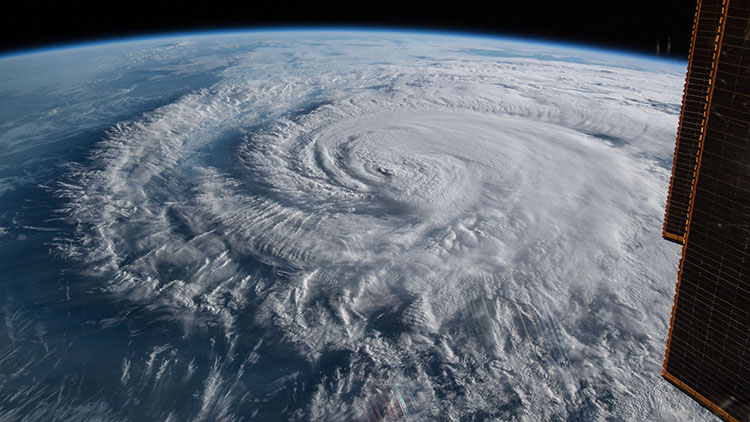 Scientists measure how powerful hurricanes are by the speed of their winds. They place hurricanes into five categories depending on wind speed. For example, a Category 4 hurricane has winds of 130-156 miles per hour. Winds that fast can knock down homes or buildings. So, when a Category 4 hurricane approaching North and South Carolina was marked down to a Category 1 storm, some people may have been relieved. But hurricane categories do not take into account another damaging part of hurricanes: water.
Over the next several days, 8 trillion gallons of water fell on North Carolina. People had to evacuate [leave a place for safety reasons] their homes. It was the biggest flood to ever hit the East Coast of the United States. It was also the second wettest storm ever in the United States. The wettest storm came last year when Hurricane Harvey damaged Texas and Louisiana.
Even though the rain has stopped now, the danger is not over. As rivers swollen with rainwater flow downstream they threaten to flood more communities. They are also carrying bacteria [tiny organisms that can cause disease] from farms and harmful chemicals from a power plant.
It will take a long time for the Carolinas to recover from Hurricane Florence. People all over the country are helping. Over 6,000 National Guardsmen are helping flood victims. Volunteers are providing food and shelter, and even rescuing pets.
What You Can Do Research charities that help people affected by Hurricane Florence. Consider holding a fundraiser in your school or community to benefit those affected by Hurricane Florence.
Photo Credit: NASA