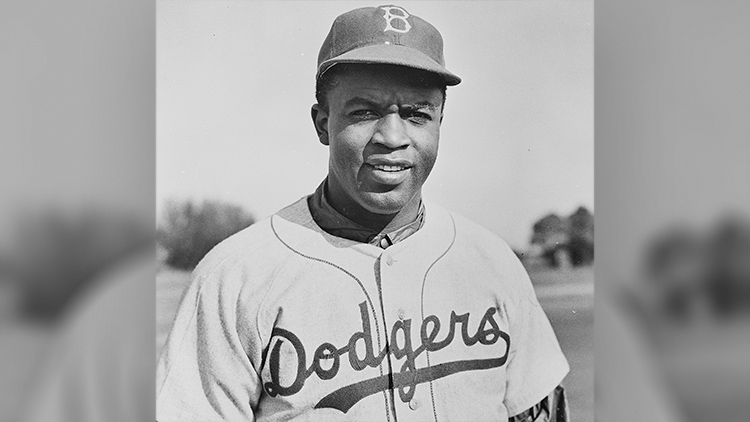 Jackie Robinson once said, "A life is not important except in the impact it has on other lives." How did Jackie Robinson change lives? As the first African American to play Major League Baseball, he opened the door to other players. As the World Series approaches, let's look at his story.
Jackie Robinson was exceptional well before he played in the Major Leagues. He was the first athlete in the history of his university, UCLA, to be successful in four sports in the same year. Even before he played professional baseball, he stood up against segregation. In the Army, he was arrested for refusing to sit in the back of a segregated bus. He was found not guilty of charges before leaving to play baseball.
Robinson started his career in a separate league for African American baseball players. But the time was ripe for change. Brooklyn Dodgers general manager Branch Rickey was the first to integrate [allow people to participate equally] baseball. He chose Robinson in 1946, not just because he was a great ballplayer, but also because he was smart, strong, and brave. In the early years, even people on his own team didn't want to play with him because of his race. Some teams said they would boycott games in which he played. Pitchers threw balls at his head. Fans yelled threats and insults. Some cities wouldn't let him stay in the same hotels as his teammates.
Robinson's talent eventually won over some of his critics. In 1949, he and his manager decided that Robinson no longer needed to remain silent. He began to speak out against racism. It took twelve years before baseball was fully integrated. Jackie Robinson had retired by then. But he continued to speak out, even appearing alongside Martin Luther King, Jr. The Dodgers won their league championship six times in Robinson's 10 seasons. But his impact went far beyond baseball.
What Do You Think? How do you think Jackie Robinson paved the way for athletes of color in other sports?
Photo Credit: U.S. National Archives and Records Administration [6802718]