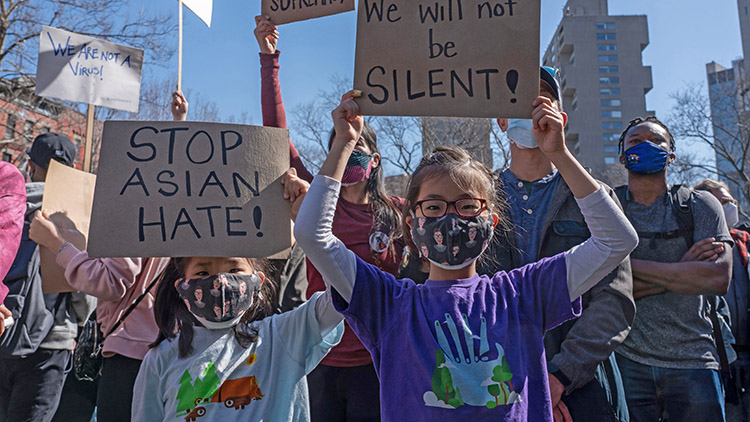 If you watch the news, you may have seen recent videos of people harassing or attacking Asian Americans. Since the COVID-19 pandemic has started, there have been more than 3,000 incidents of anti-Asian hate. Why have these crimes increased? The first case of COVID-19 was in China. Some people want to blame an entire group of people for what happened. They attack Asian Americans, because they think that the entire group is responsible for the pandemic.
Discrimination and hatred toward Asian Americans is not new. When Japanese forces bombed Pearl Harbor during World War II, Japanese Americans were sent to live in camps in the United States. The camps were like prisons—people could not move from them. Some people in the United States believed that Japanese-Americans would help the fight against the United States in the war. But there was no evidence for this belief.
To combat the rise in hate crimes this year, the Senate passed a bill. The bill will allow the Justice Department to quickly review hate crimes related to COVID-19 and provide support for local law enforcement agencies to respond to anti-Asian hate violence. The bill will improve data collection for hate crimes and establish a phone hotline. President Biden said, "This critical legislation will bring our nation one step closer to achieving justice and equality for Asian American, Native Hawaiian, and Pacific Islander communities." Do you think this is enough to solve the problem?
What Do You Think? What do you think you can do to help the problem of discrimination against Asian Americans?
Photo Credit: Ron Adar/Alamy Stock Photo