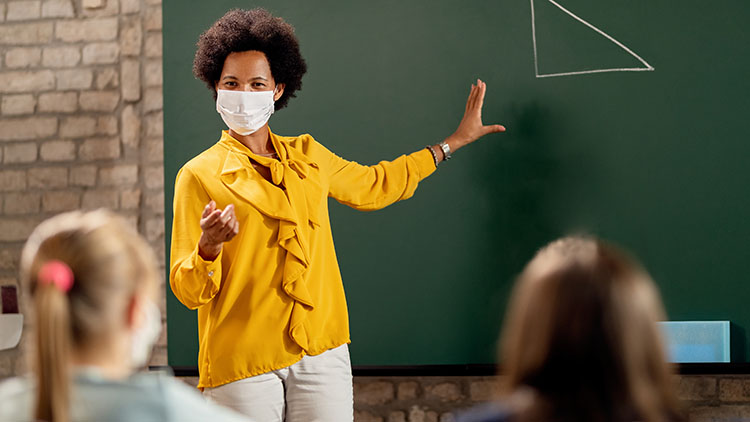 World Teachers' Day in October was begun to celebrate teachers and to help people understand how important teachers are. We know that teachers help us learn.
But teaching has been difficult during COVID-19. Some teachers had to learn how to teach remotely, and others had to teach students in person and remotely at the same time! Some teachers have become ill, and there have been disagreements about wearing masks in school. Even before COVID-19, though, the demand for teachers was greater than the supply. In recent years, the number of people studying to be teachers has declined, too.
Why is the number of teachers shrinking? Some people point to the price of going to college. Teachers are not the highest paid professionals, and it might be difficult for them to pay back their college loans. In some places, funding for schools is very low. Teachers there can become frustrated with large class sizes and few resources to use to teach students. Teachers may move to teach at other schools or leave teaching altogether.
Teaching can be a difficult and stressful job. Some experts have suggested that it would help teachers to have mentors and other support people. Experts have also pointed out that more and better training for teachers would help them be more satisfied on the job and stay in the job longer. Universities can work to attract qualified people to teacher training programs.
President Joe Biden's American Families Plan includes money to train the nation's teachers and to attract more diverse people to the job. The plan is also designed to keep teachers from leaving the field and allow people in other professions to become teachers more easily.
What Do You Think? What do you think would be hard about being a teacher? What would be the best part? Would you want to be a teacher? Why or why not?
Photo Credit: Drazen Zigic/Shutterstock