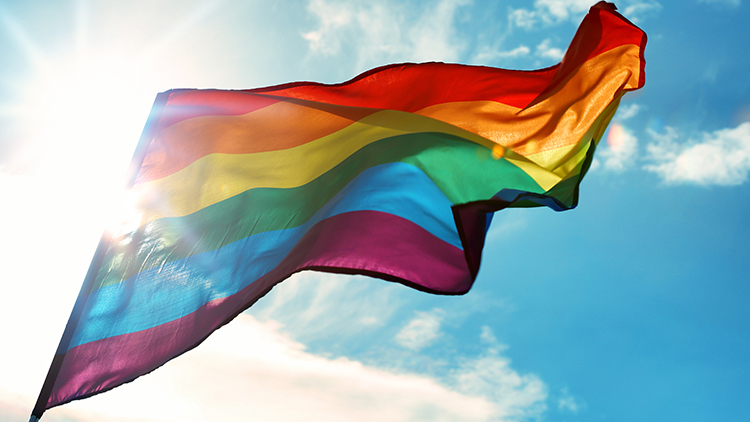 If you went to the Olympics, you might notice places where teams and fans get together in "Houses." At the Team USA House, for example, Team USA, friends and family, and team sponsors come for watch parties and other activities. Some of the Houses sell team merchandise, too.
Not all the houses, however, are based on countries. A Pride House is modeled after these traditional houses. But instead of being based on a country or culture, Pride House is a place that welcomes LGBTQ+ athletes, fans, and friends. At Pride House, people can view games together, build relationships with other people, and learn about LGBTQ+ issues in sports.
In the past, LBGTQ+ athletes were not welcome in sports. Pride Houses want to change that attitude by educating fans while providing safe spaces for athletes.
The first Pride Houses were during the 2010 Winter Olympic and Paralympic Games in Vancouver and Whistler, Canada. They weren't really "houses." They were tents set up where people could gather and could get educational information. In 2012, Poland and Ukraine sponsored Pride Houses for the 2012 European Soccer Championships. Another Pride House was established for the 2012 Summer Olympics in London.
Russia would not allow an official Pride House for the 2014 Sochi Winter Olympic and Paralympic Games. Groups around the world held Pride Houses in other places. Since then, there have been Pride Houses at the Olympics, Pan American Games, and FIFA Women's World Cup. The Pride House for the 2020 Tokyo Summer Olympics is a permanent building that will stay open after the Olympic games. Pride House officials said, "Pride House Tokyo aims to educate the world and also Japan of the difficulties the LGBTQ+ community has playing and enjoying sports . . . while helping create a safe space for the community, too."
What Do You Think? Why do you think Pride Houses are important?
Photo Credit: Africa Studio/Shutterstock