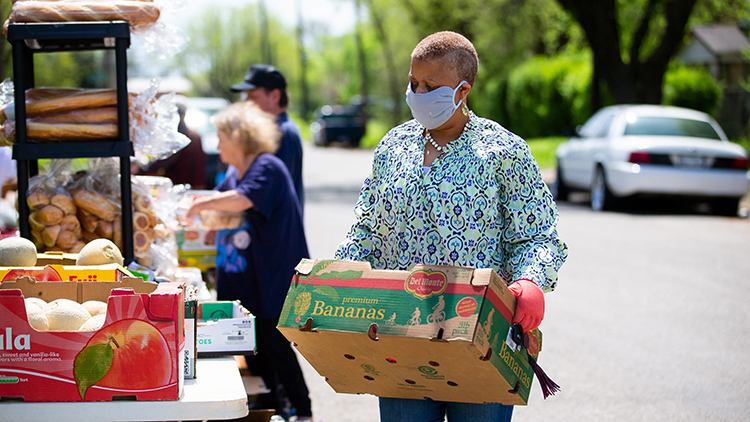 July 15 is National Give Something Away Day. It's a day where you can go through your house and clean out clutter, give things to strangers, and just make the world a better place. There are many places to give! Animal shelters need pet food. Thrift shops might need clothing donations. You could even give flowers or food to a lonely neighbor. But food donations are especially important this year.
During the COVID-19 pandemic, many people have lost their jobs, making it harder for them to buy food. In addition, the pandemic has caused problems with getting food to grocery stores, making food prices soar. In communities where people were asked to stay home to stop the spread of the virus, many people did not have easy access to stores where they could purchase food. While the government does provide help for families to get the food they need, often it's not enough, leaving some people hungry.
During the pandemic, millions of people have received help from food banks for the first time in their lives. Feeding America, an organization that works to help feed people, reports that, in 2020, more than 54 million people in the United States may face hunger because of the effects of the virus.
You can help others by donating food to a food bank. If you don't have food to give away, another way to help is to volunteer to help a food bank sort donations, pack boxes, or distribute food. You could start a fundraiser for a local foodbank, too. Food banks are happy to take money donations instead of food. Ask your local foodbank how you can help!
What Do You Think? How has the pandemic affected hunger in the United States? What can you do to keep people from being hungry?
Photo Credit: Sara Carpenter/Shutterstock