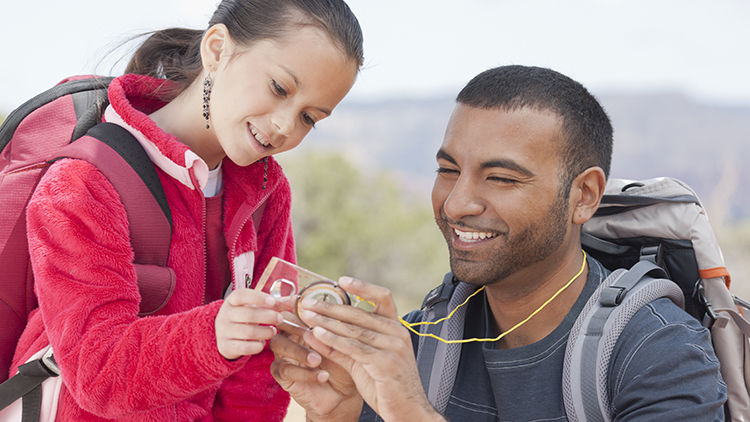 Fall is often time for big parties and celebrations. This year, though, many people are practicing social distancing. Social distancing doesn't mean you can't have fun. It's a great time to go outdoors.
A cache is a collection of hidden items. Geocaching is an outdoor activity where participants use GPS (Global Positioning System) tracking devices to hide and to find objects (geocaches) at locations that are marked by coordinates. You can find cache pages online or on apps and then figure out which cache you'd like to find. Some caches are easy to find, while others might require a long hike. Be sure to choose a cache that has the right difficulty for your hiking skills,
Once you have an idea of what you are searching for, use your GPS or a geocaching app to find the geocache. Be sure to take your eyes off the screen and watch where you're going! Look for clues that might help you find a cache, such as an unnatural pile of rocks or sticks. Check your surroundings when you open a cache. An old log might be home to a cache—but it could also be home to an animal!
What will you find inside a cache? Most caches have a logbook and a pen or pencil inside. When you find a geocache, you write about finding it and then leave the logbook in the cache for someone else to find. It's interesting to read previous journal entries, too.
Some geocaches have small trinkets in them. You can take a trinket from the cache and leave one of your own for someone else to find. Once you have done some geocaching, you might consider leaving caches for other geocachers to find. Geocaching is a great way to get outdoors and enjoy a high-tech treasure hunt!
What Do You Think? Would you like to try geocaching? What other outdoor activities can you do this fall with your family or friends?
Photo Credit: Dan Bannister/Image Source/Getty Images