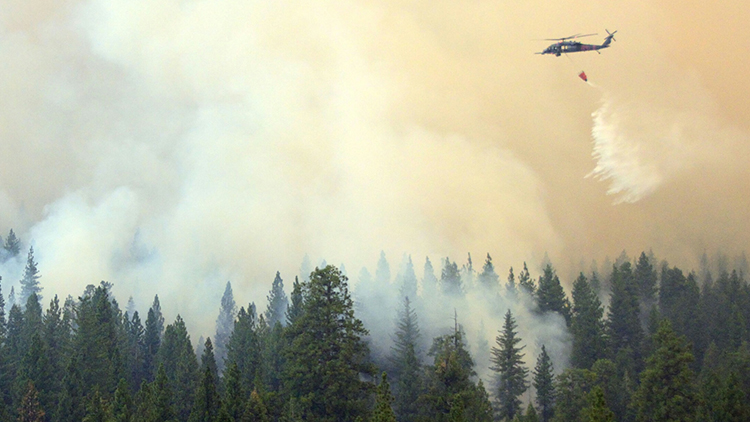 Two major wildfires are devastating California. People have lost their homes. Communities have been destroyed. Many people have been forced to evacuate [leave a dangerous place for a safe place].
The Camp Fire, named because it started near Camp Creek Road, is burning in Northern California. It is the deadliest wildfire in the United States in a century. So far, it has destroyed nearly 9,000 homes. It has made the air in Northern California cities such as Sacramento and San Francisco smoky and hard to breathe.
In Southern California, a different fire is raging. The Woolsey Fire, named because it started on Woolsey Canyon Road, has spread from Agoura Hills to Malibu. These fires are concerning because they are near heavily populated communities around Los Angeles. Many people will lose their homes.
Why are these fires so deadly? Dry ground and heavy winds have made these fires spread quickly. Firefighters are using several techniques to stop the fires. They cut down plants and trees in the fire's path so that the fire has less fuel to burn. They also drop water or fire retardant [special substances that stop fires] on the fire from airplanes and helicopters.
Thanks to these efforts, the fires have been partially contained. However, the communities they have damaged will take years to recover.
What Can You Do? Many people will lose their homes during these fires. Research charities that help people after disasters.
Photo Credit: U.S. Air Force photo by Staff Sgt. Ed Drew