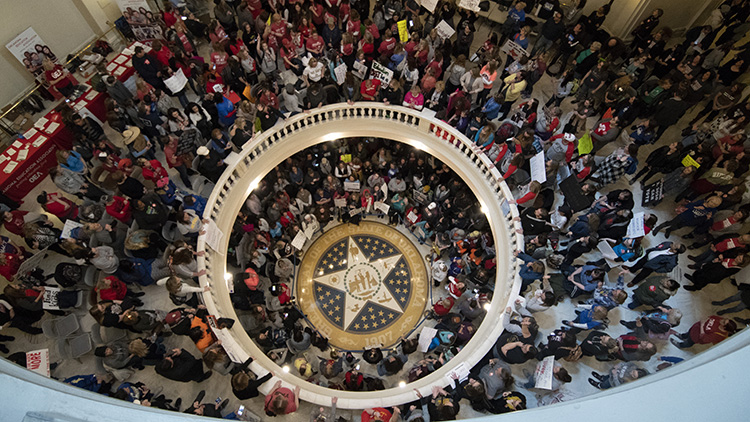 For almost two weeks, school was out in the entire state of West Virginia. It wasn't a holiday though. Teachers were on strike because they were not being treated fairly by the state government. Teachers in many states across the country feel the same. Teacher Appreciation Day is this month on May 8th. Let's take a look at why many teachers are asking for better working conditions.
The state of West Virginia was one of the lowest paying states in the country for teachers. Meanwhile, it has been getting more expensive for teachers pay for their health insurance, [a plan that helps people to pay their doctor bills when they get sick]. Teachers were having trouble paying for all the things they needed to live. So, they went on strike.
After nine days, the state of West Virginia agreed to give teachers a 5% raise. This means a teacher making $45,000 a year would now make $47,250. The teachers agreed to stop their strike and West Virginia went back to school. After the successful strike in West Virginia, teachers in states like Oklahoma, Kentucky, Colorado, and Arizona have begun working to improve their conditions too.
If education is so important, why don't states just spend more money on teachers to begin with? The problem is states have limited money and many needs. States also need to pay for parks, highways, police, roads, and health insurance for the poor and elderly. Many states have hard decisions to make about how to spend their money.
What Do You Think? How do you think states can better support their teachers?
Photo Credit: J Pat Carter/Getty Images