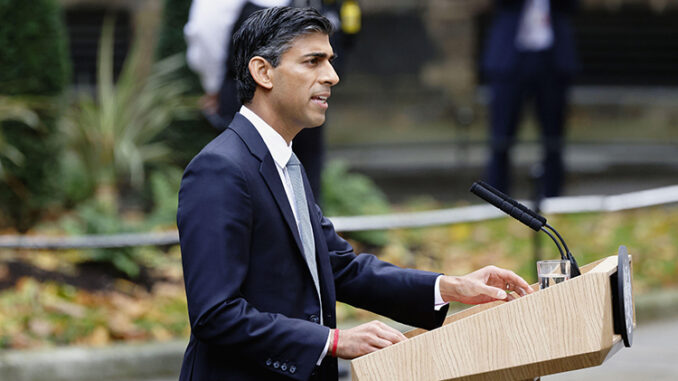 On October 4, Rishi Sunak became the United Kingdom's first prime minister with Indian heritage. A prime minister is the head of the state in the United Kingdom, a country that is made up of England, Scotland, Wales, and Northern Ireland. Sunak is the first person of color to become a prime minister of the United Kingdom. His election shows how the United Kingdom is becoming more multicultural [made up of people from many different cultures].
The United Kingdom chooses its prime ministers differently than the United States chooses its presidents. They have a parliamentary system. This means voters choose their representatives in parliament, or the legislative branch. Then, members of parliament choose the prime minister.
Sunak is the third prime minister this year. Prime Minister Boris Johnson had a controversial term in office. Some criticized his handling of Brexit and the COVID pandemic. However, after several scandals [an event that causes outrage from the public] in his administration, Johnson resigned. The Conservative Party currently controls parliament. They elected Liz Truss to replace him. However, she resigned after only seven weeks. Her tax plans caused problems for the United Kingdom's economy.
On October 4, the Conservative Party elected Rishi Sunak as prime minister. He has a difficult job in front of him. He will try to bring stability to the United Kingdom. He will also try to help the United Kingdom's economy.
What Do You Think? Do you think it's important for a country to have leaders from different backgrounds? Why or why not?
Photo Credit: Sean Aidan/Eye Ubiquitous/Alamy Stock Photo