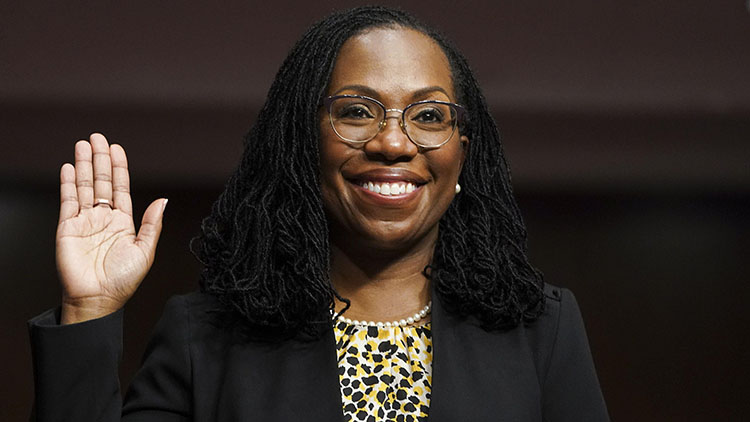 In January, United States Supreme Court Justice Stephen Breyer announced that he was retiring from the Court after almost 28 years of serving. He told President Biden that he would step down at the end of the summer. That would give the President time to pick a new judge and get Senate approval before his retirement.
The Supreme Court is the highest court in the United States. Currently, the court has nine justices, or judges, who make decisions about federal laws. The President has the power to choose a justice, but the Senate approves the choice. The choice of justices is very important, because justices are appointed to serve until they die or choose to step down, with an average term of 16 years.
When Breyer announced that he would step down, Biden said that he planned to appoint a Black woman to the Court. Two Black justices have served on the Supreme Court in the past, but they were both men. Only five women have been appointed to the court.
President Biden announced that he would nominate federal judge Ketanji Brown Jackson for a seat on the Supreme Court, calling her "one of our nation's brightest legal minds." Judge Jackson was born in Washington, D.C. and grew up in Miami, Florida. Her parents started their careers as teachers, but her father went to law school when Jackson was in preschool. She has said that she started loving law when her dad was doing his law school and they would do their homework together.
Judge Jackson was a speech and debate star in junior high and high school. She graduated with honors from Harvard University and went on to Harvard Law School. At the beginning of her career, she was a public defender, a lawyer who represented defendants who could not pay for their own lawyer. President Obama appointed Jackson to various roles in the federal government. She was one of President Biden's first judicial nominees, confirmed to the U.S. Court of Appeals for the D.C Circuit Court in 2021. Many people are celebrating this historic choice for the Supreme Court.
What Do You Think? Why do you think it is important to have a Black woman serving on the U.S. Supreme Court?
Photo Credit: Kevin Lamarque/UPI/Alamy Live News