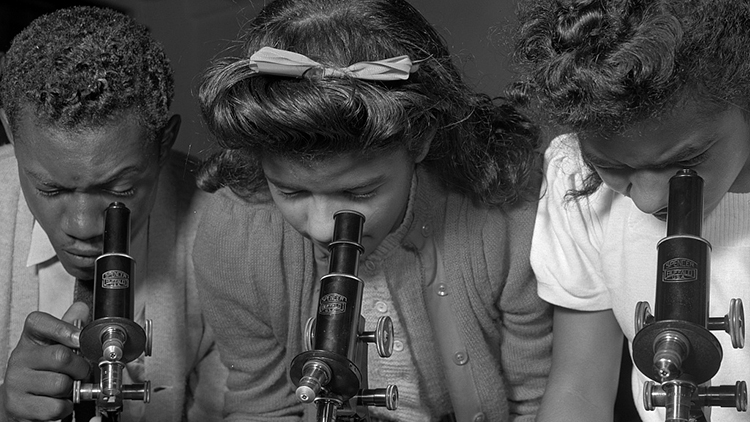 February is Black History Month. Let's learn more about the history of Historically Black Colleges and Universities and their importance.
The history of Historically Black Colleges and Universities (HBCUs) stretches back prior to the start of the Civil War. African Americans saw education as an instrument of power that could potentially serve as keys to unlock access to equality, independence, and prosperity. For centuries, it was custom and in many places law to deny African Americans formal education. Despite white efforts to exclude African Americans from educational advancement, African Americans committed themselves to build institutions of education for adults, young people, and children.
The first HBCUs offered a combination of high school and college training. The oldest Black college, Cheney State University, was founded in 1837 near neighboring Philadelphia. Quakers provided the physical space and money needed to keep the school's doors open. However, it was Black leadership that created a vision for the school and Black youth that embodied the school's mission as a site of education, organizing, and challenges to the status quo. Because of this Cheney State experienced intense challenges such as white repression. The lack of funding was also a constant problem that nearly every HBCU routinely faced.
By 1964, through a combination of efforts by Black churches, southern state governments, and in the case of Howard University in 1867, the federal government, 93 HBCUs had been founded largely throughout the South and parts of the east coast. Many HBCUs have complex histories. On one hand, institutions that challenged the status quo but also had to maintain the laws and customs in place to maintain funding that white state governments controlled. These nurturing environments not only educated people of African descent but also provided fertile ground for student activism especially in the 1960s, 1970s, and 1980s.
Currently, there are 103 schools of higher education designated as HBCUs. Many African Americans from Dr. Martin Luther King, Jr., Alice Walker, and Vice President Kamala Harris have attended HBCUs. HBCUs continue to be an important space for Black creativity, ingenuity, and intellectual debates in African American life.
What Do You Think? How does an education help unlock access to equality, independence, and prosperity? What are your educational goals?
Photo Credit: Library of Congress, Prints & Photographs Division, FSA/OWI Collection, [LC-DIG-fsa-8d13834]