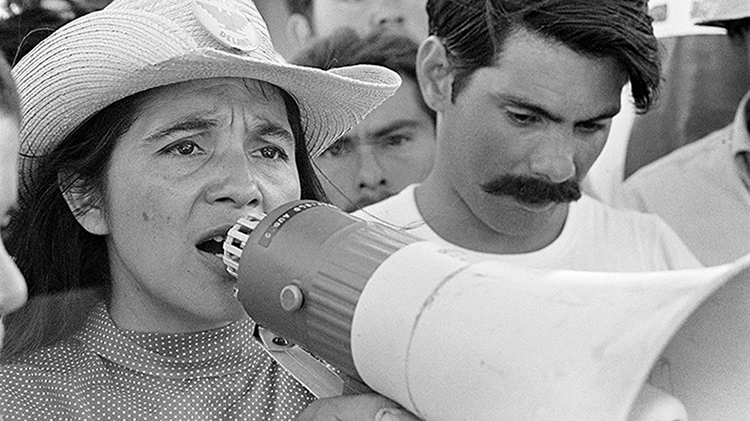 December 10 is Jane Addams Day, a day to honor all that Jane Addams did during her life to help other people. It is also a day to honor others who carried on her work. Dolores Huerta was the co-founder of the United Farm Workers Association. And she has fought for the rights of workers as well as for Hispanic civil rights for her entire life.
Huerta was born in 1930 in New Mexico; but, when her parents divorced, she moved with her mother and brothers to California. Her mother worked as a waitress and a cannery worker until she had saved enough money to buy a small hotel and a restaurant. Huerta was inspired by her mother's compassionate treatment of her workers and her activism in the community.
Huerta became a teacher in the 1950s, but she saw a lot of farm children coming to school hungry. She thought she could do more to help them by organizing farmers and farm workers. A friend introduced her to Cesar Chavez, a man who also wanted to fight for the rights of farm workers. Together, they organized a strike of 5,000 grape workers. The strike resulted in a contract for better pay and working conditions for the workers.
Huerta continued to work with farm workers. She helped them get better pay and benefits, and she fought for safer working conditions, including eliminating harmful pesticides from farms. Later in her life, Huerta helped get more Latinos and women elected to political officer. Huerta has received many honors for her work, including the President Medal of Freedom in 2012.
What Do You Think? What inspired Dolores Huerta to help farm workers? If you could help anyone in the world, who would you help? Why?
Photo Credit: 1976 George Ballis/Take Stock/The Image Works