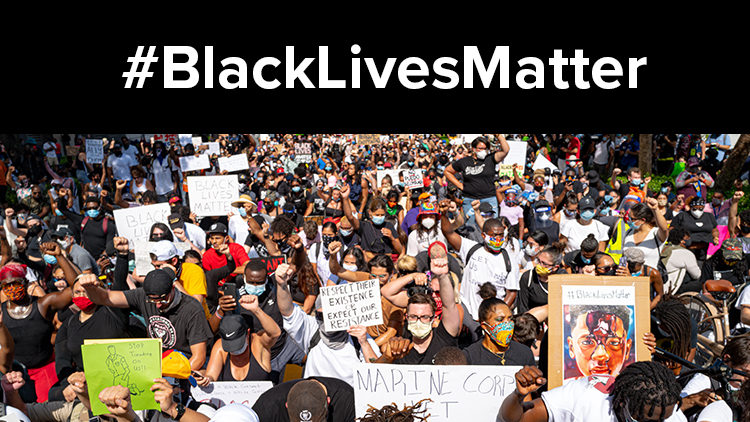 In 2012, George Zimmerman, a White man in Florida, fatally shot an unarmed African American teenager, Trayvon Martin. In 2013, the jury in his trial found him not guilty. Zimmerman walked out of court, a free man.
In Oakland, CA, Alicia Garza felt "a deep sense of grief" that Zimmerman was not found guilty. She was also sad that many people seemed to blame Trayvon Martin for his own death. Garza wrote a Facebook post that she called a "love letter to Black people." In it, she wrote that she was surprised at "how little black lives matter."
Her friend Patrisse Cullors shared the post and added a hashtag, #BlackLivesMatter. The hashtag became popular. Now it's much more than just a hashtag in social media. Protestors around the world have chanted "Black lives matter." It's been written on signs and poster. The words Black Lives Matter are even painted on a road that leads to the White House.
Once the hashtag become viral [spread rapidly], an organization was born. Black Lives Matter had a website and branding, and people founded chapters of the organization around the country. Why is Black Lives Matter so important? Studies show that, in many cities in the United States, segregation, or separation of White and African American people, leaves African American people behind. African Americans are jailed at a higher rate than White people. They have less access to things people need to thrive, like a good education and health care. Black Lives Matter as an organization has tried to raise awareness of these and other issues and then help correct them.
What Do You Think? Why do you think special attention needs to be brought to the racism that African Americans face?
Photo Credit: Tverdokhlib/Shutterstock