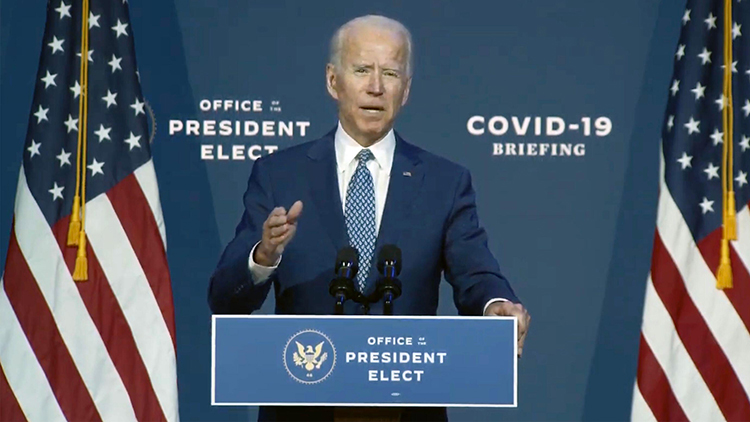 In December, President-elect Joe Biden went on television to get a vaccine for COVID-19. A vaccine is medicine that prevents people from getting a disease. President-elect Biden wanted to assure Americans that the vaccine is safe. The vaccines are a hopeful sign that the pandemic could be much less dangerous in the future. But COVID-19 will be a big challenge for Biden and his team.
Biden has worked with scientists to make a plan to fight COVID-19. Part of the plan is to ensure that all Americans have access to free and reliable testing. If people test positive for COVID-19, they will know to stay away from other people to avoid spreading the virus. Biden also promises to increase production of protective equipment that will protect front-line workers.
Many people are concerned that many schools are not open for in-person learning. Biden plans to create new guidelines for safely opening school buildings so that students can safely learn in their classrooms. Biden's team is creating a plan to be sure that every American can get vaccinated for free.
What about keeping people healthy in the future? Joe Biden and his team plan to work more closely with experts around the world in case something like COVID-19 happens again. He will make sure that scientists from the United States are part of teams that watch for diseases like COVID-19 in the future.
Finally, Joe Biden wants to encourage state governments to get people to wear masks in their states. Experts say that wearing masks slows the rapid spread of COVID-19.
What Do You Think? Why will COVID-19 be such a big challenge for Joe Biden and his team? What ideas do you think will be successful in the fight against the virus?
Photo Credit: Biden Presidential Transition via CNP/MediaPunch Inc/Alamy Stock Photo