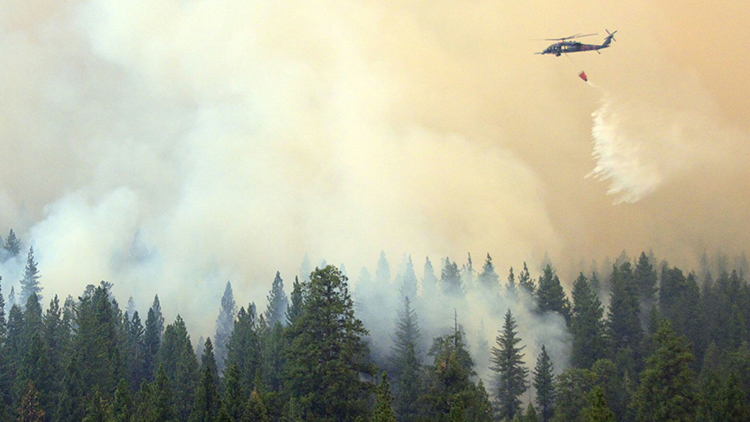 Did you notice the particularly hot summer the United States experienced this year? Locations all around the globe, from Japan to Sweden and down to Algeria, have reported record highs. There are a few causes of the heat, including warmer-than-typical ocean temperatures, general increasing of global temperatures, and bad weather luck.
Unfortunately, the heatwave has led to some dire consequences. Wildfires have ripped through regions of the United States, devastating fields, forests, and homes. The western part of the country has seen the worst of it, especially California.
At the end of August, California had reported over 1.2 million acres burned by over 5700 fires. One of these fires, the Mendocino Complex Fire, has become the worst in California's history. It began burning on July 27th, and continues to burn. All people living in the area were asked to evacuate [leave a dangerous place for a safe place]. Fortunately, firefighters have it almost entirely contained.
In order to help keep fires from causing so much destruction, governments have been considering new ideas. One of these ideas is using drones [unmanned flying crafts] to douse the fires. They are safer for humans, and can fly where airplanes and helicopters can't. However, the idea is still in its early stages and experts are still exploring possibilities.
What Do You Think? Is it a good idea to use drones to fight fires?
Photo Credit: U.S. Air Force photo by Staff Sgt. Ed Drew