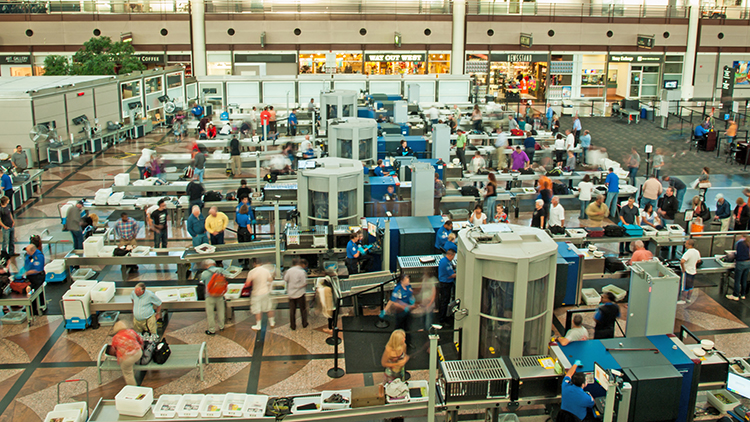 During the COVID-19 pandemic, some people went without seeing distant family members for a year—or more. They cancelled travel plans because they wanted to stay safe. Now, with many Americans vaccinated against the virus, the CDC (Centers for Disease Control) has changed some of its guidelines to reflect the effects of vaccinations. They say that the risk to a fully vaccinated person who is traveling is low. That is why airports are much more crowded this summer than they were a year ago.
A person is fully vaccinated several weeks after they receive their last dose of a vaccine. At that point, people are much less likely to spread the virus that causes COVID-19 to others. They are also less likely to develop symptoms of COVID-19.
Adults are still required to wear masks in airports and in planes in the United States. The CDC says that even people who have been vaccinated should practice social distancing as much as they can in crowded indoor spaces like airports.
What about people who haven't been vaccinated? This can make travel tricky, especially for families with children under 12 who aren't eligible for the vaccines. Unvaccinated family members should test for COVID before they travel by plane, train, or bus. They should quarantine and test again when they get home.
What if a family thinks it's too risky to fly with the whole family? A road trip might be fun in the family car, and families can do outdoor activities like camping or hiking in the woods.
After spending so much time sitting indoors and away from other people, some families are excited to travel and see their friends and family. Travel this summer may still not seem "back to normal," but more people will be able to safely travel.
What Do You Think? How will this summer be different than last summer for people who want to see friends and family members?
Photo Credit: Arina P Habich/Shutterstock