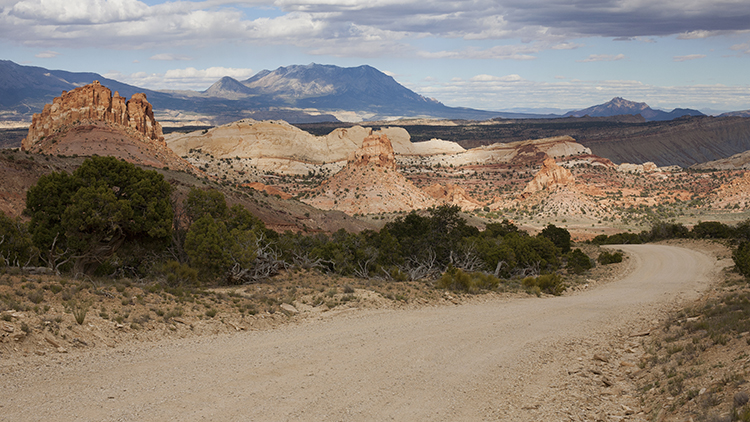 In 1968, the National Trail Systems Act created trails in both urban and rural settings. There are trails for people of all ages, skills, abilities, and interests. This year, June 6 is National Trails Day. National trails are special. Once Congress makes land a national trail, the government takes care of the trail so people can enjoy it. National Trails Day is not only a great day to take a hike, but it's also a great day to think about our public lands and what you can do to protect them.
Public lands like the National Monument in the photograph are protected by laws intended to preserve the landscape, plants, and animals. Some people, though, want to open up these public lands to for certain uses by developers. At the Grand Staircase, for example, some of the lands have been opened up for mining and drilling. Energy creation is important! But some think that opening up public lands for mining can cause safety concerns in the park, spoil the landscape, and harm plants and animals that live there.
Development is only one issue facing public lands. Some lawmakers want to create laws that build new trails across the country. Others wish to create open spaces in local communities that need more parks and green spaces. Another issue facing lawmakers is connecting transportation to trails so that parks aren't filled with cars and traffic.
You can find out how your local lawmakers feel about these issues. You can write letters to explain your feelings and the reasons behind them. Be a voice for public lands and places to hike.
What Do You Think? What issues about trails and public lands are important to you? How can you help?
Photo Credit: Image Source