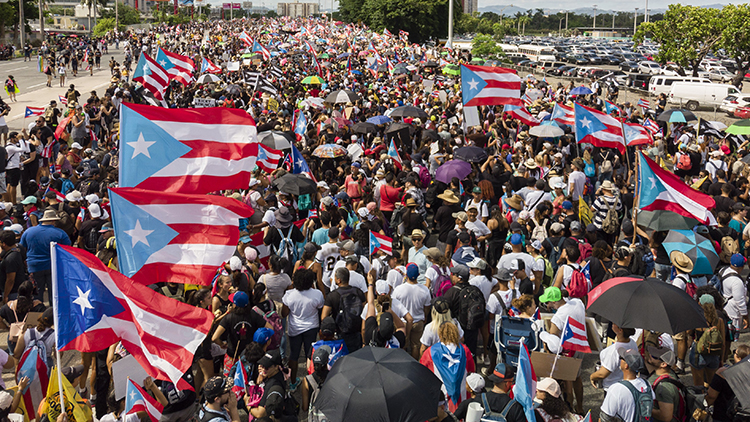 Puerto Rico is a territory of the United States. It is located in the Caribbean Sea, about 1,110 miles southeast of Florida. Puerto Rico has a distinct Hispanic culture.
Recently, the government of Puerto Rico has undergone serious changes. The former governor, Ricardo Rosselló , was accused of accusations of corruption [dishonest behavior by people in power].
Many Puerto Ricans were unhappy about this. Large groups of people protested in the streets for many days. They wanted him to resign as governor. On August 2nd, he resigned from office.
The Secretary of State is next-in-line to replace the governor of Puerto Rico. Just before Governor Rosselló resigned, he appointed Pedro Pierluisi as Secretary of State. When Rosselló left office, Pierluisi became governor of Puerto Rico. However, five days later the Supreme Court of Puerto Rico ruled the appointment was unconstitutional.
Wanda Vazquez was third in line to be governor. On August 7th, she became governor of Puerto Rico. Some people in Puerto Rico do not trust her because she worked with the previous government. Regardless, she vows to fight government corruption.
This political situation is the latest in a series of problems for Puerto Rico. A poor economy put the island in a situation where the government had trouble paying its debts. Then, in 2017 Hurricane Maria caused terrible devastation to the island. The people of Puerto Rico are still working to recover from these catastrophes.
People with Puerto Rican heritage live all over the United States. Puerto Rican culture is an important part of American culture. September 15th to October 15th we celebrate Hispanic Heritage Month in the United States.
What Can You Do? Look for Puerto Rican associations in your own community. Inquire about organizations where you can learn more about Puerto Rican culture. Find out ways you can help Puerto Rico continue to recover from Hurricane Maria.
Photo Credit: Alejandro Granadillo/Anadolu Agency/Getty Images