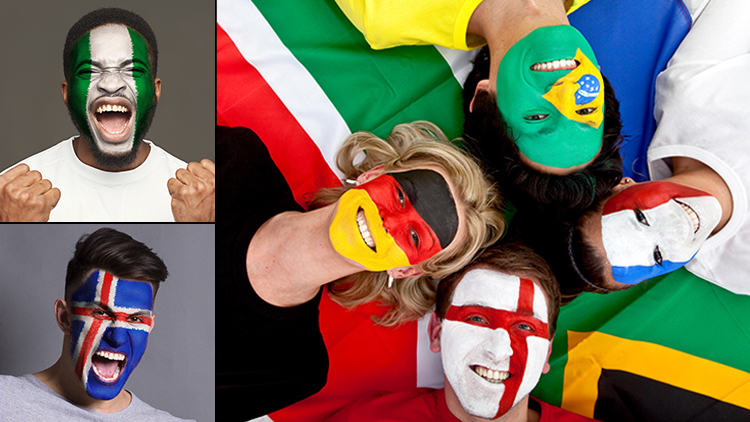 Nobody expected the Japanese soccer team to beat Columbia during this year's World Cup. As the final whistle blew for their upset victory, you would expect the Japanese people that travelled to Russia to celebrate wildly, the way many sports fans do. They did applaud their team for winning. Then they did something surprising. They took out trash bags and cleaned up the stadium! They wanted to be good guests in Russia and not leave a mess. Other fans from around the world admired the Japanese fans.
During the 2014 World Cup in Brazil, Brazil lost a humiliating 7-1 defeat to Germany. People were worried the hosts would be very upset. Then cameras showed a Brazilian fan giving a model World Cup trophy to a German fan. He was congratulating the Germans for winning! Global sporting events like the World Cup give fans from countries all over the world a chance to meet each other and show their country's best qualities.
Players on the field get the chance to make friends with other soccer players from around the world. Every game in the World Cup ends with players exchanging jerseys with each other. In the 1998 World Cup, when the United States played Iran, a country the United States has a tense relationship with, players from both countries posed for a photograph together before the game.
It's not just the players and people in the stadiums that have a chance to connect with each other. It is estimated that half of the people in the entire world will watch the World Cup. Many people will watch together in public parks, cafes, or restaurants. People will talk about it in person or on social media. It is a chance for the whole world to enjoy what is known as the beautiful game.
What Do You Think? How do you think sports and other international events connect people around the world?
Photo Credit: (l)Prostock-studio/Shutterstock; (r)Panther Media GmbH/Alamy Stock Photo