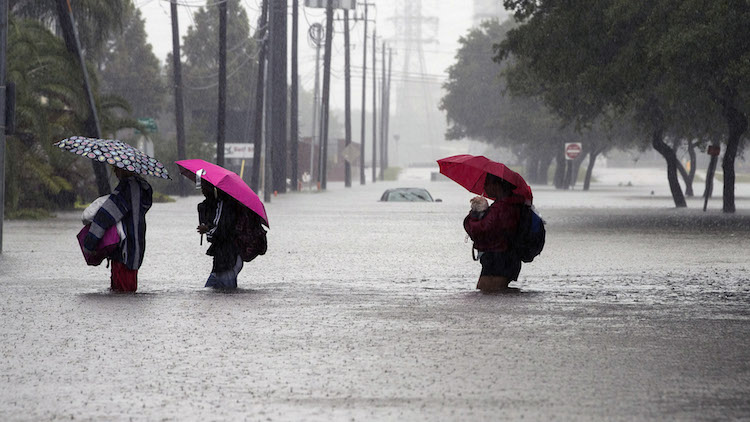 Many roads have turned into rivers. Some neighborhoods resemble lakes. Many buildings have been destroyed.
These were just some of the scenes in Texas after Hurricane Harvey made its way inland from the Gulf of Mexico. The storm stopped moving, right over Houston, Texas. Houston is the 4th largest city in the United States. This put many people in danger.
Dangerous winds often cause the most damage during hurricanes. Harvey was different. The sheer amount of rain falling from Harvey has alarmed experts. An average of 50 inches of rain falls in Houston in a year. During Harvey, that much rain fell in just a few days. That's about 25 trillion gallons of rain!
This rain has caused flooding that has left large areas of the state uninhabitable [impossible to live in]. Because of Harvey, over 30,000 people need temporary shelter and 450,000 will need some kind of federal aid [help from the United States government]. Around 13,000 people had to be rescued from flooding. It was not just police and coast guard members that rescued victims. Many average citizens with boats arrived to help with rescue efforts. People all over the world are helping any way they can.
What You Can Do Ask your teachers, family, and people in your community how they plan to help. You can help too. Research charities that help people affected by Hurricane Harvey. Consider holding a fundraiser in your school or community to benefit those affected by Hurricane Harvey.
Photo Credit: Erich Schlegel/Stringer/Getty Images