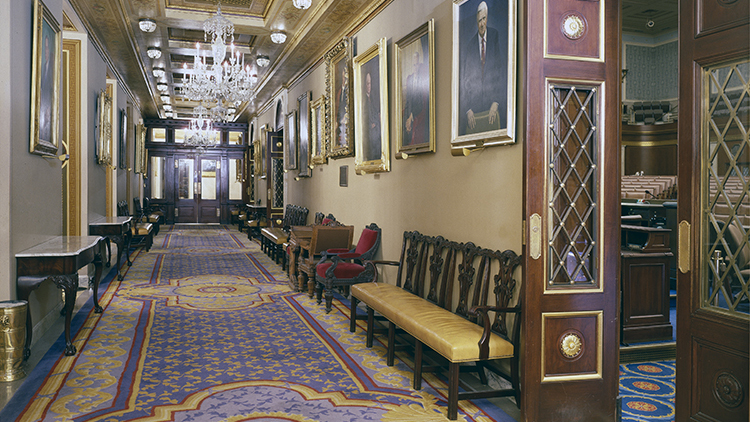 Just like students, during the summer Congress takes a long break. They do not hold any meetings to pass new laws. Most members of Congress leave town during this time. They call this "recess." This does not mean it is time to play. When Congress goes home, they still have a lot of work to do.
During summer recess, Congress people might hire new workers. They might meet with local leaders. They also need to raise money for their next election campaign. During election years they will hold campaign events and rallies.
Summer recess gives members of Congress the chance to meet with the people they represent. Many hold town halls. These are meetings where people can talk publicly with members of congress. This lets people talk about issues that are important to them.
Summer recesses are a great time to make your voice heard. Even though students are not old enough to vote, they can talk to their members of congress. Recently, a fifth grade student asked her Senator a tough question about the environment. It made national headlines.
Think About It: If you could ask your Senator any question you want, what would it be?
Photo Credit: Photographs in the Carol M. Highsmith Archive, Library of Congress, Prints and Photographs Division [LC-DIG-highsm-12568]